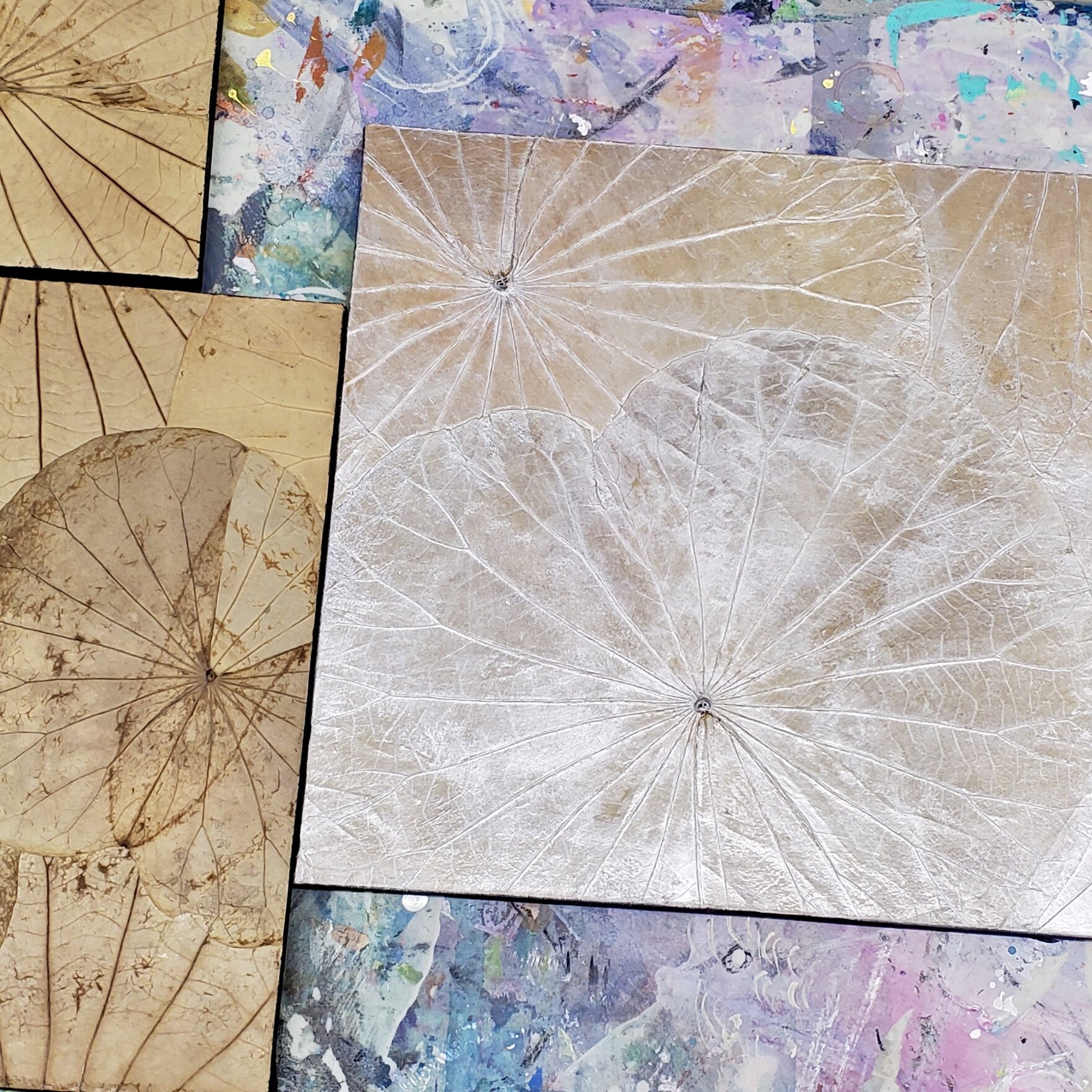 Art Workshops
Saturday, Nov 9th Thai Lotus Leaf Workshop w. Wendy Hupp
Saturday, November 9th 1:30-4:30pm
Workshops can take 2 -3 hrs depending on each individual. no pressure! The duration depending on how much/little you'd like to alter the lotus covered canvas and/or how many canvases you choose.
Suitable for beginner art-makers or those who want to play with a unique substrate.

All workshop materials are included in price including canvas(es), paint, and other additional supplies, please select:
1 canvas 16''x16'' = $99
1 canvas 19x19'' = $119
2 canvases 16''x16'' = $119
2 canvases 19x19'' = $139
Description:
This workshop offers a unique opportunity to paint on real organic lotus leaves grown in the vibrant lotus fields of Thailand. These stunning canvases are already prepared with lotus leaves that had been hand harvested, sun dried and fixed to canvas to create a unique leaf structure that is individually its own.
Work with acrylic paints to add that intensity of colour to the magic of metallics! Optional art materials include: gold/silver leaf, collage/tissue paper, stencils.
NO REFUNDS IF PARTICIPANTS ARE NOT ABLE TO ATTEND THE EVENT ONCE REGISTERED BUT CAN GIFT SPOT TO A FRIEND
About the Instructor:
Wendy Hupp. Wendy has worked extensively with lotus leaves for 5 years and is excited to teach and share her artistry with this unique art medium.
Please contact Wendy for additional information.
403-561-6390